Online Store
Vegetable Curry Kit
20004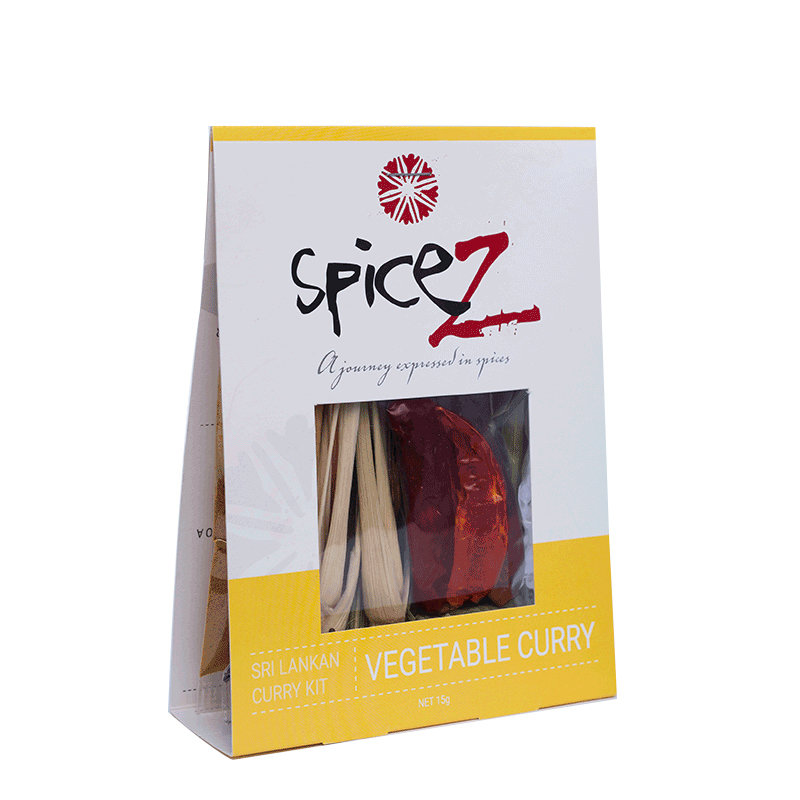 SpiceZ Sri Lankan Vegetable Curry Kit – Serves 4-6
Suitable for pumpkin, beans, potato, cashews or any other vegetable of choice.

A fragrant coconut milk curry which is great on its own or as an accompaniment to other meat curries. Lightly roasted spices and the addition of lemongrass, curry leaves , rampe, dried red chilli, cinnamon, mustard seeds create the authentic flavours of Sri Lanka.
All you need to add are the fresh ingredients. The kit includes a step by step recipe leaving room for you to add your own unique touch. It is a journey expressed in spices.