Online Store
Salt Preserved Lemon Paste
20034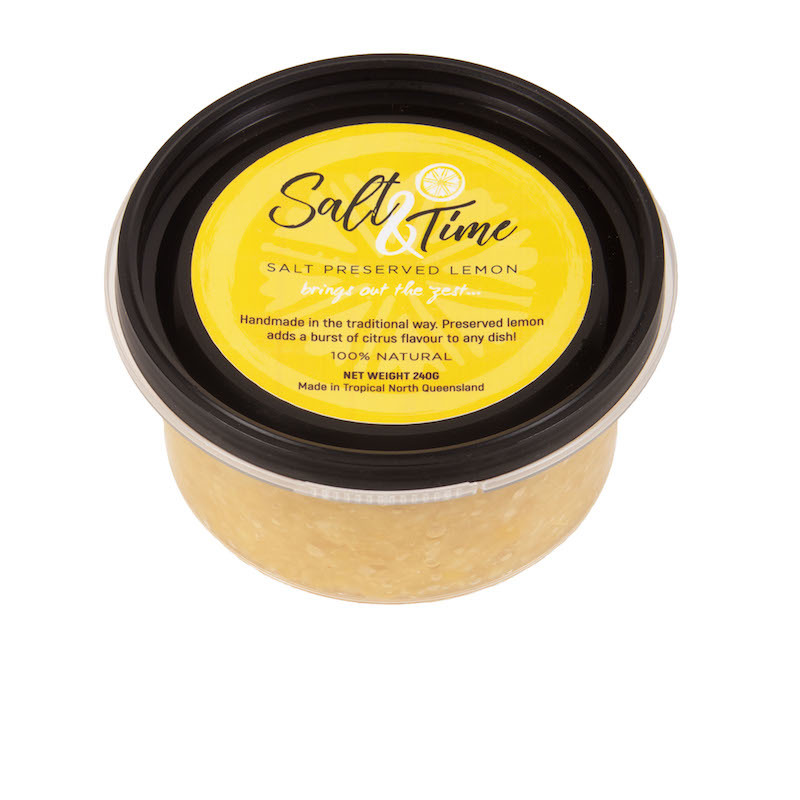 Made in the traditional way and cured with salt, citrus and time, Preserved Lemon can be used in both Asian and Middle Eastern cuisines.
Potently delicious, this paste gives a burst of citrus flavour to Asian inspired dishes, as well as tagines, salads, and relishes. It can also be added to seafood, marinades, stir fries, curries, dressings, butters and condiments.
Ingredients: Lemons, Australian sea salt, pure lemon juice.
Made in Koah North Queensland using locally grown lemons.

250g container